Just sharing some pictures of
almost
my entire collection in my new bookcase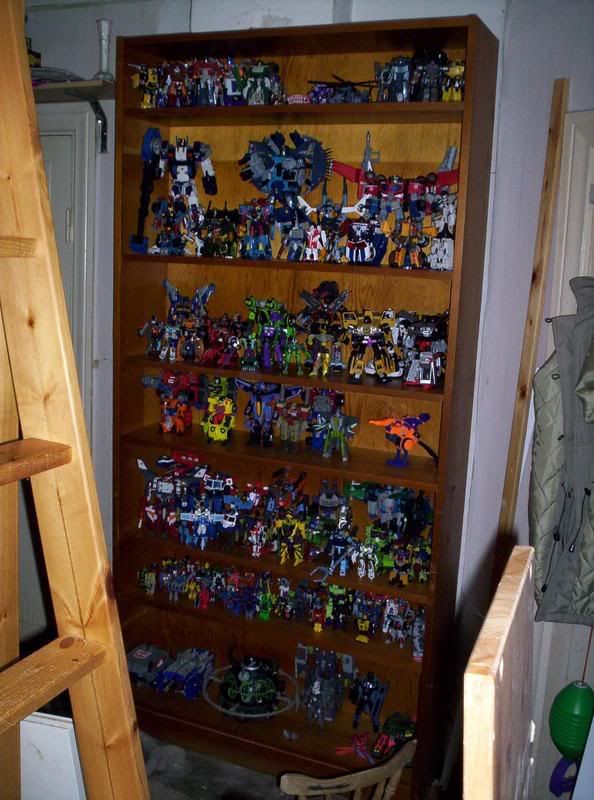 My room is so small that it was pretty hard to take a decent shot of the whole thing.
Bottom shelf. Armada and Energon OP trailers, Black Unicron, SWTF, Arm Megs and T-Wave and a VERY loose BW Clawjaw
Minicons, LoCs, micromasters and a spychanger.
Energon Bots and Cons.
Armada: Bots and Cons
Cybertron Cons and my four Alts (Decepticharge is hidden behind Swindle and Grimlock)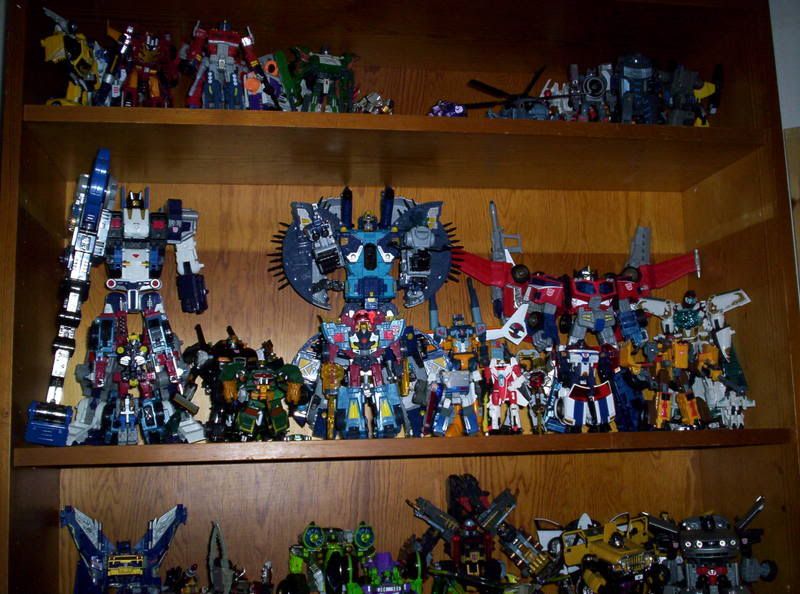 Cybertron Bots (I personally love how Metroplex and Primus towers over the deluxes

)
Top shelf: Classics, G2 Prime cab, Robot heroes and movie figures.
Now there's a few items that's not in theese pictures cause I've been remodelling my room and had to remove a few shelves (which I intend to replace with a few Detolf cabinets from Ikea next week

) Not listed items are: G1 Boardgame, BW neo Break VS Dead end, a few Robotmasters, ML PVC Megatron and a G2 Hero Archforce.
EDIT: Just noticed that there's two imposters on the bookcase, let's see if anyone can spot them