It's not much fan fic or so, but I thought it's might be the last time I'd be able to make a shot like this so I made it.
Welcome to
Overlord The Gathering

unfortunately 1 member is missing, he is still enroute from Germany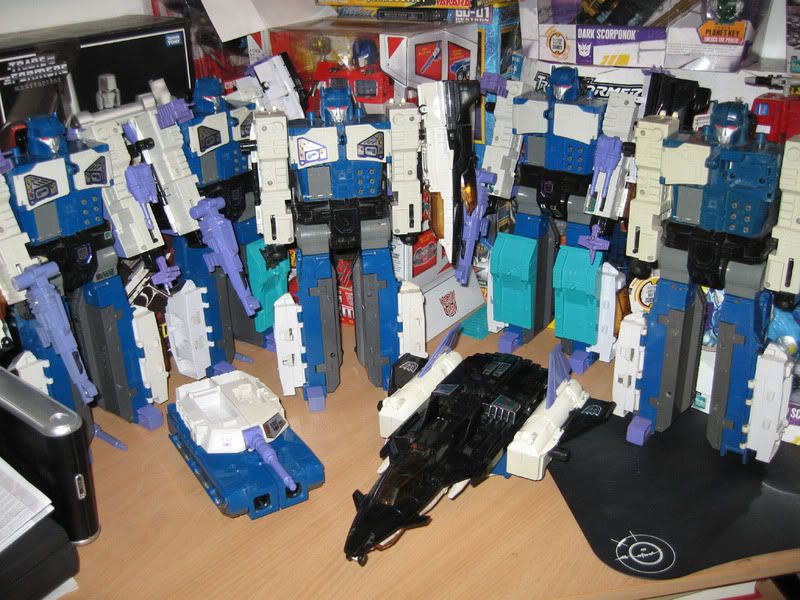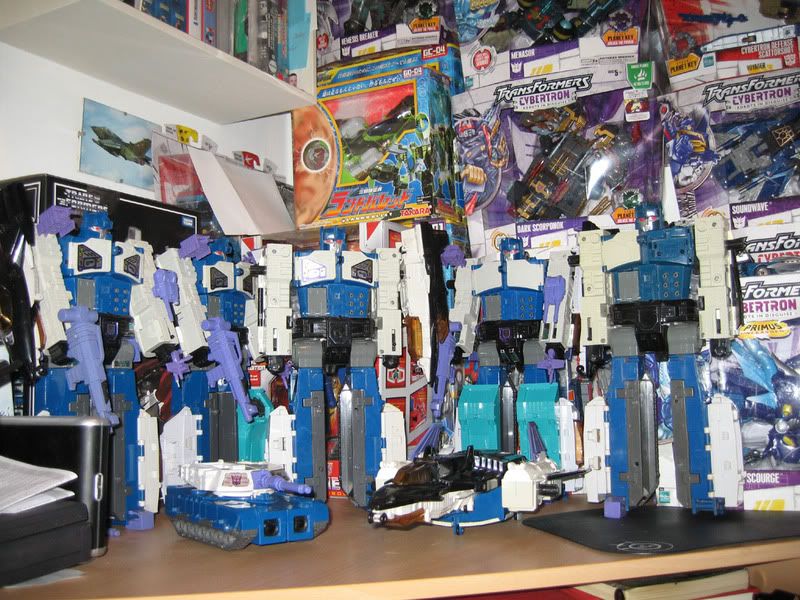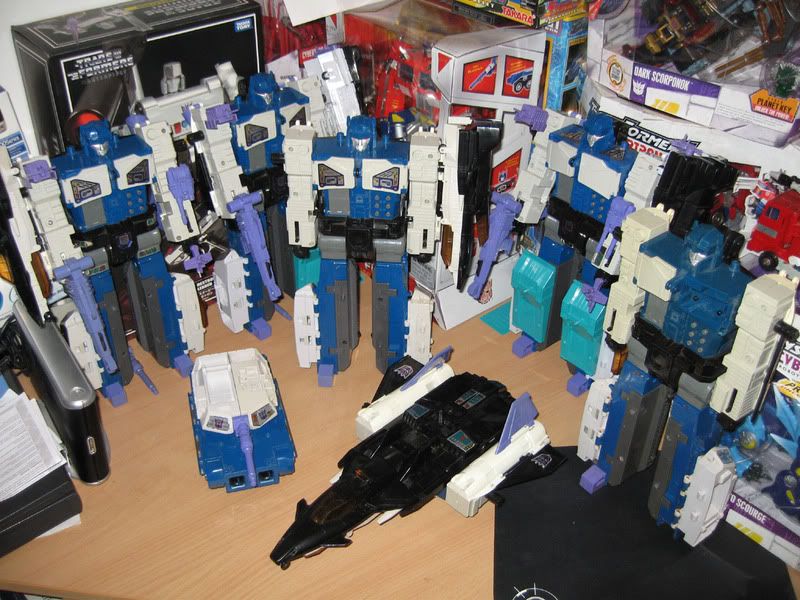 Btw I don't know if others have noticed, but the jetfront seems to come in two colour variations regarding the lower half. One is quite white with a bluish tint to it, whereas the other also is white but has a beige tint... unfortunately I can't capture it on camera since it's a very very slight deviation.